Pet Store Pro's nutrition course has been updated to reflect today's pet diets.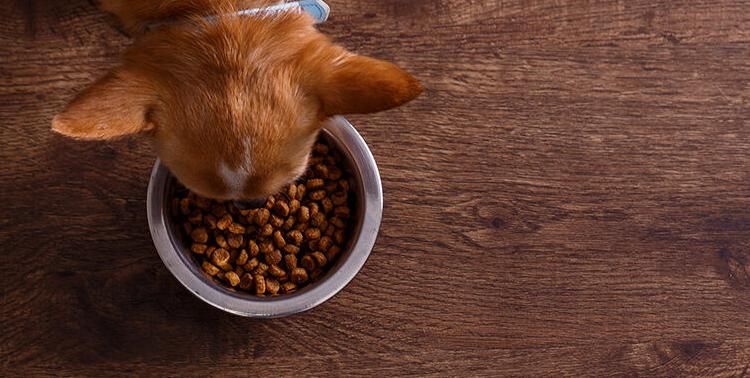 Pet food makes up a significant portion of a pet retailers' total profitability. Most stores carry several different pet food lines, and many differentiate themselves by offering premium formulations. Pet parents know the importance of good nutrition. They count on your team to help them make the right choices for their pets. Dog and cat food sales, in particular, are a way for independents to showcase what they do best—provide knowledgeable service to help pets thrive.
Pet Store Pro's Dog & Cat Nutrition course helps you prepare your associates to answer questions about pet nutrition, so they can help customers select from available brands. Pet Store Pro is a free employee training program developed by the Pet Industry Distributor's Association (PIDA) that provides independents with a consistent way to ensure that everyone who works for them has the expertise that pet owners expect from a specialty retailer.
The Dog & Cat Nutrition course gives your associates the basics to help them better understand additional training by your distributor or manufacturer rep on what distinguishes the brands you carry from those that customers can buy somewhere else. Formerly titled Pet Nutrition, the chapter underwent a major overhaul last year to address the latest information about pet diets and to focus specifically on dogs and cats. It now reflects a retailer perspective rather than a scientific one, making the content easier to follow and retain.
Rewritten From a Retailer's Perspective
To guide the revamp, PIDA enlisted the help of Nancy Guinn, an independent pet store owner and animal nutritionist. Guinn opened her first Dog Krazy pet specialty store in 2006, and she has since expanded to six locations throughout Virginia. While in the process of building her business, she completed a 500-hour course through the Academy of Natural Health Sciences to become a clinical pet nutritionist. Not only does she know her stuff, she knows how to communicate it well.
"Pet nutrition has changed over the years as the ingredients in pet food have changed. People are feeding their pets a more natural diet now," Guinn says. "Pet Store Pro's new Dog & Cat Nutrition course expands on those types of foods using today's terminology, which makes the lessons easier for employees to understand."
The course covers important nutrients in dog and cat food, health concerns, food formats and formulations, pet food labels, and feeding guidelines. It explains how to assess an animal's weight and overall health to determine its nutritional needs. A "hot topics" section helps associates familiarize themselves with the latest trends in animal nutrition, such as raw and grain-free diets, so they can discuss issues from all sides.
Service That Goes Above & Beyond
Guinn includes the Dog & Cat Nutrition course as part of an intensive, two-week program her employees must complete before they even step onto the sales floor.
"Training is a non-negotiable in our company because advising customers is a huge part of the job," she says. "It makes our people much more confident and able to sell products much easier."
Pet Store Pro lets students study independently on a computer or tablet, which minimizes the need for hands-on observation and gives pet store owners and managers more time to focus on daily business. Launched in 2008 with a focus on business basics and pet care for entry-level employees, the program now offers more than 30 associate- and management-level courses and remains 100-percent free, thanks to continued full funding by PIDA. Training managers can customize curriculum by assigning only the chapters that apply to your business or to the skills your people need to develop.
Guinn recommends that independents use Pet Store Pro to provide the foundation their associates need to go above and beyond. The program has helped her overcome some of the difficulties of finding good employees.
"I tell my managers to hire people that have common sense, are reliable and have the desire to learn," she says. "Some of the qualities we look for can't be taught, but I can teach anyone essential skills with program like Pet Store Pro." PB
Since its launch in 2008, more than 39,124 pet store owners, managers and sales associates from more than 7,448 stores have used Pet Store Pro to train for success. The program has expanded to offer more than 30 associate and management-level courses and remains 100-percent free, thanks to continued full funding by the distributor members of PIDA. Visit www.petstorepro.com to learn more.